Mike is the founder of the AW Foundation. He is an aspiring author, song writer, musician and business owner. He is a proud uncle, brother, nephew, cousin and son. Mike currently resides in Box Hill, Victoria. Mike is very passionate about sharing his journey to support others who may not have yet found a way out of their darkness. This is his new beginning.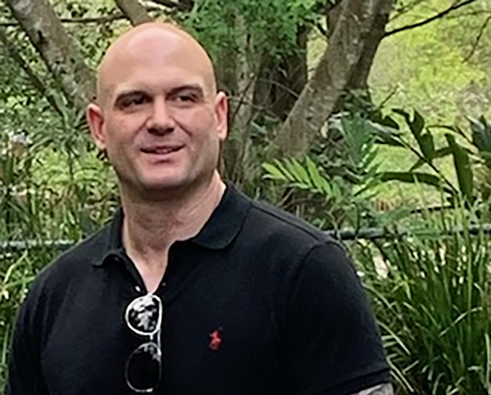 Before Mike started his new journey, Mike graduated from the University of Life. During his early life, he experienced many forms of abuse, sexual, physical, emotional as well as witnessing addictive behaviours and domestic violence many times, this was all before the age of 11.
During his teenage years he was introduced to drugs and self-harm as a coping mechanism, which led to the creation of a number of addictions and negative behaviours. Some how he seemed to be able to always manage to find a way out of the darkness and by the time he reached his late 20's, he'd created a number of small businesses. The following years were positive, however the scars from his past were not yet healed. This all came to a head in 2018 with a near life ending experience.
After surviving the horrific events of that morning, he was left with the physical scares plus he was still carrying his emotional baggage from his past. Fast forward to 2020 when he embarked on an extraordinary personal journey, without any other intention apart from wanting to share his life story.
What unfolded next and what was released by the processes he discovered was a whole new life experience, a divine connection that is to be seen to be believed. After the personal success from his newly discovered program, he began to share the program steps. The success that he'd experienced was not just limited to him and he was now able to help others to connect. He believed this would be his new pathway forward.
He founded the AW Foundation in 2021 for the purpose of sharing his spiritual wellbeing programs with as many people as possible within society, these unique wellbeing programs are available now through the AW Foundation.